The Razors Edge Roanoke VA Hair Care For Men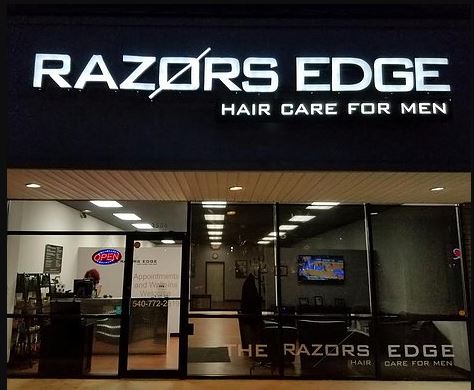 Location: 3536 Electric Rd, Roanoke, VA 24018
Phone: (540) 772-2519
Web: http://www.facebook.com/TheRazorsEdgeRoanoke 
Here is a Roanoke Hair "Salon" for Men – The Razors Edge provides hair care exclusively for Men and have a lot of hair products for that "trendy" style seen today. The razors edge in Roanoke also focuses on straight razor shaves and BEARD CARE IN ROANOKE. Want a hard part in your hair and a trendy beard trim to go with it… This salon mixes mainstream with style. Great decor on the inside with diamond plate stainless and black stylist stations! The hair stylists at Razors Edge are pretty nice and have the skills needed to deliver a good cut!
The front desk manager is very sweet, STYLISH, and easy on the eyes, the staff is for the most part friendly with a couple of exceptions as expected with any business.
What do you think about The Razors Edge in Roanoke VA? Comment below.