Make Extra Cash and Big Money by Selling Diabetic Test Stips to us. We buy blood glucose test strips and diabetic supplies that are new and unused in unopened boxes that have at least 4 months left on their expiration dates. If you strips expire very soon we usually can not buy them but you can feel free to donate them to help others. However for test stips that meet our basic criteria we pay good prices for them.
We are in the Roanoke VA area and buy Diabetic Test Strips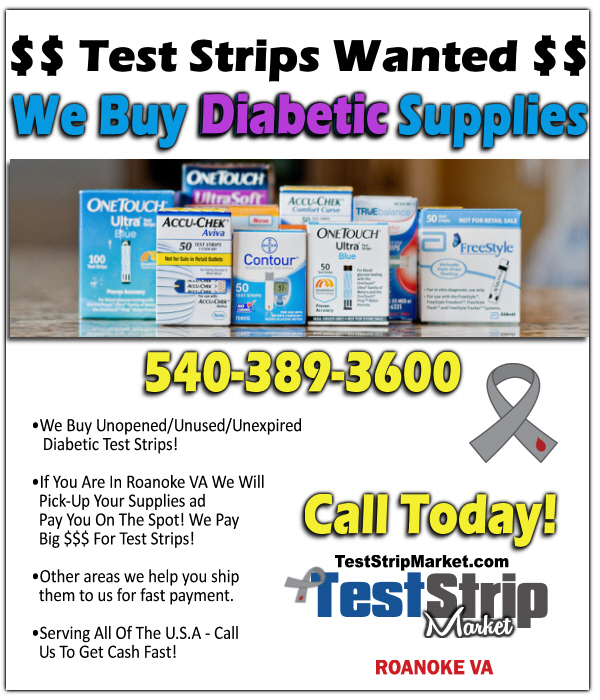 WHY LET THEM EXPIRE OR WASTE WHEN YOU CAN EARN BIG CASH FOR YOUR UNOPENED, UNEXPIRED AND UNDAMAGED BOXES OF TEST STRIPS.
1. Call (540-389-3600) or Contact TestStripMarket.com for a cash offer on your strips or medical supply. If you are in our area (Roanoke VA) we will pick up or meet you to buy in person!
2. We will either arrange pick-up of your items or supply you with a shipping label and easy instructions to deliver your items to us.
3. Get Paid! We pay instantly sameday on local pick-ups and within 24-72 hours on all verified shipments. We pay by Certified Check/MO/Paypal and other methods to accommodate YOU the seller!