Happy's Flea Market is Virginia's largest indoor and outdoor flea market and is located in Roanoke VA on Williamson Rd.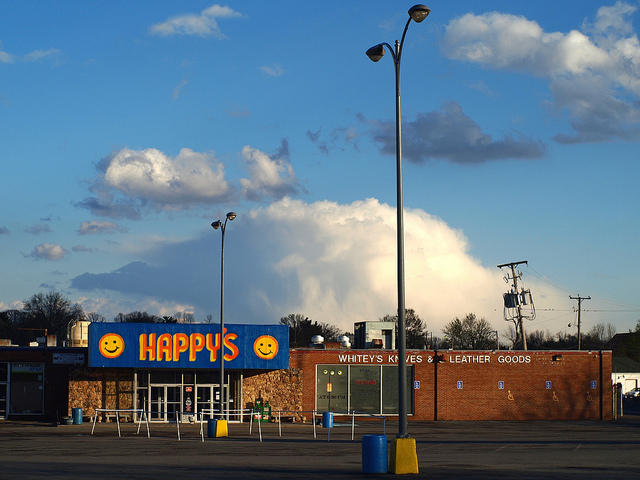 Address: 5411 Williamson Rd NW, Roanoke, VA 24012
Phone: (540) 563-4473
This Roanoke VA flea market boasts one hundred indoor spaces and over six hundred outdoor spaces. Happy's Flea Market is open Tuesday thru Sunday and attracts hundreds of dealers selling new and used household and personal merchandise. Vendors sell inside and out during the week. On Monday the inside is closed but you will still find dozens of vendors selling outside the market on Monday. Each weekday morning vendors are set-up outside. On weekends you will find over one hundred vendors outside and inside.
Come inside Tuesday-Sunday and check out the game room and vendors. You will find collectibles, jewelry, antiques, vintage toys, and more inside Happy's.There is something for everyone. Happy's is a family friendly safe shopping environment. Have something to sell? Come to Happy's, vendors inside are always buying new and used items including Jewelry, Scrap Gold & Silver, Antiques, Collectibles, Knives, Watches, Toys, and more.
Map To Location:

View Larger Map