Roanoke VA is home to several great Restaurants and we have compiled a list of the top 5 most popular and liked Restaurants in Roanoke. There are many good Restaurants in the area and this list is simply a collection of the most popular. If you know of, or own a Restaurant in Roanoke VA that deserves to make the list let us know.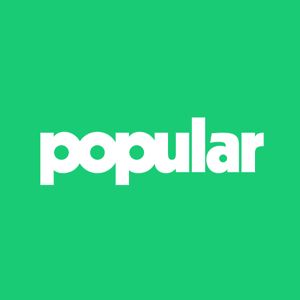 1. Kabuki Japanese Steak House – Located on Franklin Rd in Roanoke VA, Kabuki is a very popular Restaurant in the Roanoke area. Serving the area since 1982, a dinner at Kabuki is more than just a meal, it's a true Japanese dining adventure. Step inside the lobby and enjoy a beautifully reception area, detailed Samurai armor and Kimono dresses, and a huge Koi fish pond. Once seated, you will enjoy delectable, authentic Japanese cuisine, warm hospitality, and a vibrant atmosphere that offers fun for the entire family. It's a taste of Japan right here in the valley.
2. Frankie Rowland's We invite you to come and see why Frankie Rowland's in Roanoke VA is truly a premiere steakhouse and a dining experience to remember. The main dining room is warm and inviting, consisting of beautiful mahogany wood, high back leather chairs and soft candlelight. The comfortable lounge area features over 120 wines, 130 liquors, and over 70 martinis – including Frankie's signature Pineapple Martini, made from the freshest of pineapples. The staff is attentive and highly trained to provide you with the best service, ensuring that your dining experience will be one to remember.
The menu features USDA Prime Beef fresh cut steaks and chops. Seafood, chicken, salads, sides large enough to share, and scrumptious desserts made from scratch are also available. Every item on the menu is made with the freshest products available and served ala carte. Entrée prices range from $22 to $48.
3. Texas Tavern is an iconic and historical Roanoke VA eatery that is located in Downtown Roanoke. This is more of a take-out style restaurant but you can dine at the 1930's bar style seating anytime! The Texas Tavern has been serving its world famous chili since 1930 (over 20 million bowls and counting). In addition, they have several other menu items that have become synonymous with the culture of this Roanoke, Virginia landmark. For years The Texas Tavern has been serving favorites such as the unique "Cheesy Western".
4. Macado's has several locations in the area and is A family-friendly favorite that provides a diverse selection of delicious offerings. Appetizers, sandwiches, fajitas, salads, entrées, desserts and more are all available at affordable prices – perfect for lunch, dinner or just a drink and snack! Macado's Locations include Electric Rd near Tanglewood Mall, Salem On East Main Street, Downtown Roanoke on Church Ave. Restaurant, Wi-Fi, American, Lunch, Bar, Take-Out, Outdoor Seating, Dinner.
5. Rancho Viejo Mexican Restaurant in Roanoke VA – At Rancho Viejo you'll enjoy delicious Mexican food and special dishes prepared from traditional family recipes using only the best and freshest ingredients. Friendly service and a vibrant atmosphere that includes ample space for parties as well as a sports bar perfect for enjoying the big game make every meal at Rancho Viejo a fiesta to remember. Locations include Electric Rd near Tanglewood Mall in Roanoke and Main Street In Salem near 4th Street.